In pursuit of creating an enabling environment for businesses in East Africa, four thematic Platforms were introduced at EABC in 2011, to address specific policy interventions for priority areas that had been identified as well as provide an opportunity for Private Sector to propose common areas of focus.
The objectives of setting up of the platforms were to increase participation level and contribution to the implementation process of the EAC Common Market Protocol by facilitating evidence based advocacy that helps define priorities for trade, competitiveness and social welfare, providing supporting evidence for dialogue and advocacy deliberations as well as develop capacities to input into the regional Integration process particularly with regard to research and advocacy skills and in trade negotiations.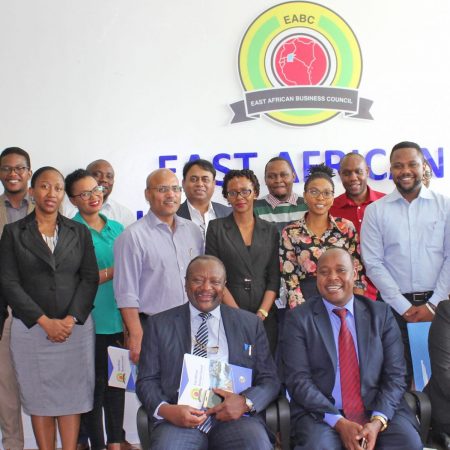 With the support of Trademark East Africa (TMEA), the East African Business Council (EABC) established the following platforms that address key issues of the Private Sector that relate to regional integration. Namely:
East African Professional Services Platform: The Platform therefore aims to bring professional services issues to the forefront of policy agenda of the East African community. The mission of the platform is to foster a single integrated and vibrant market for professional services in East Africa.
East African Women in Business Platform: The platform aims at putting in place mechanisms to address challenges faced by women-owned businesses within the region. The mission of the platform is to Position and Catalyse the Participation of Women-Owned Businesses in EAC's Integration Process.
East African Private Sector Standards Platform: The platform addresses challenges and unnecessary trade barriers faced by suppliers in intra-regional trade due to differences in technical regulation and standards amongst EAC Partner States. The prime goal of the Standards Platform is the harmonization of standards and the establishment of a common technical regulation regime in the EAC with the view to remove unnecessary trade barriers and so widen the EAC market
East African Employers Organisation: The platform engages both National employer's organizations and other players in the sector with each others on issues that relate to regional integration especially on the implementation aspect of EAC Common Market Protocol concerning the clauses on free movement of Labor; labor standards and regulatory environments; skills development and mutual recognition.
EAST AFRICAN STANDARDS PLATFORM
The East African Standards Platform (EASP) was operationalised in mid-February 2012 as a structure within EABC in response to challenges faced by suppliers in intra-regional trade due to differences in technical regulations and standards amongst EAC Partner States.
The platform objective is to advocate for full implementation of EAC Customs Union Protocol on the free movement of goods in the region. In this regard, the Platform champions the development, harmonization and revision of the East African Standards according to the most traded goods in the region so as to facilitate intra EAC trade. Members of the Private Sector have been involved in the Technical Committees developing, harmonizing or revising these standards At inception of the platform, several standards related challenges had been identified as key impediments to intra-EAC trade driven by issues like lack of mutual recognition of standards despite the EAC
SQMT Act (2006); low level of harmonization of EAC Standards, lack of prioritization of standards needing harmonization and limited Private Sector involvement in standards development and accreditation issues etc.
EASP has a Steering Committee with representation of members drawn from; Burundi Association of Manufacturers (AIB), Rwanda Private Sector Federation (PSF), Kenya Association of Manufacturers (KAM), Confederation of Tanzania Industries (CTI), Uganda Manufacturers Association (UMA), East African Farmers Federation (EAFF) and East African Tea Traders Association (EATTA).
KEY ACHIEVEMENTS FOR THE EASP
IDENTIFICATION OF THE 20 MOST TRADED GOODS IN THE REGION
---
In 2013, EABC carried out a study to identify 20 most traded goods in East Africa and then embarked on advocacy for harmonization of standards for those products. Out of the 20 products, standards for 7 of the products have been harmonized and the work continues. A recent impact assessment study shows that harmonization of standards in the region of the selected sampled products improved their competitiveness and market access and has contributed to increment in the intra-EAC trade values of the sampled products from US$ 291.2 million in 2010 to US$ 343 million in 2014 which is an increment of 18%. The harmonization has led to reduced time from 10 days to half a day for movement of these products across borders due to testing against the harmonized EAC standard. Further, the cost of exporting the products across the borders has reduced from USD 500 to almost zero due to the retesting that was taking place before.
HARMONIZATION OF SEVERAL EAST AFRICAN STANDARDS
---
Since the formation of the platform in 2012, over 156 standards from among the 20 most traded products in the EAC as identified by the EABC study of 2013 have been harmonized. These standards are from the sub sectors of; Iron and steel, sugar confectionary, Surface active agents, Edible oils and fats, fish and fish products, alcoholic beverages, Cement, paper and paper products.
AWARENESS CREATION FOR THE PRIVATE SECTOR ON HARMONIZED STANDARDS AND TECHNICAL REGULATIONS
---
Since inception, the EASP has held several Private Sector sensitization workshops in Burundi, Rwanda, Kenya, Uganda and Tanzania on the EAC harmonized standards as well as on the interplay between standards and technical regulations where over 700 stakeholders have been sensitized. These workshops bring together Private Sector, government agencies and institutions and the academia. During these sessions, Private Sector players are informed of the standards that have been harmonized at the regional level with a view of reducing standards related challenges as they trade across the region.
ADVOCACY FOR THE DEVELOPMENT OF THE STANDARDS, ACCREDITATION AND CONFORMITY ASSESSMENT BILL (SACA BILL)
---
EASP advocated and included within the revised draft SACA bill an article that addresses establishment of a regional framework for the development and implementation of technical regulations. The SACA bill is meant to address some of the most pressing issues on technical regulations that have been an impediment to trade across the EAC borders.
In addition to the article in the bill, EASP organized an EAC regional public private dialogue (PPD) on technical regulations in Kampala, Uganda where a road map on finalizing the SACA bill was agreed. The contentious issues in the SACA bill were resolved with advocacy of the EASP and now the bill has been forwarded to legal drafters for further management.
MUTUAL RECOGNITION OF CERTIFICATION MARKS BY NATIONAL STANDARDS BUREAUS (NSBS) ACROSS THE EAC REGION
---
EASP advocated for mutual recognition of quality marks by NSBs while trading across the borders. This has led to reduction in costs related to retesting of products as well as reducing unnecessary delays at border points while goods are being retested. This is part of the findings in the EABC study of 2016 on the impact assessment of East African harmonized standards on the business community.
WOMEN IN BUSINESS
The East African Women in Business Platform (EAWiBP) is forum that brings together business- women from across the East African Community (EAC). Its membership and Steering Committee comprises of; national apex bodies/ associations/ networks of business-women (including associations of women formal and informal cross-border traders); professional women associations; and civil society organisations working to promote business-women and women's socio-economic advancement. The East African Business Council (EABC), with the support of Trademark East African (TMEA), established EAWiBP in 2011. The Secretary General of the EAC, Ambassador, Dr. Richard Sezibera, officially launched it May 2012. The Platform is hosted by EABC, a regional apex body for the private sector established in 1997 with the aim of ensuring private sector participation in EAC's integration process.
EAWiBP's Strategic Interventions
Drawing its mandate from the Treaty for the Establishment of East African Community, particularly under Article 121 and 122, the EAWiBP inspired by its vision of becoming "A Women's Centre of Excellence for Intra and Extra-EAC Trade". Its mission is; "Position and Catalyse the Participation of Women in EAC's Integration Process"As outlined in its Strategic Plan (2012-2015), the Platform pursues the following strategic objectives and results;
Increased effective participation of women in business in the EAC integration processes
Improved economic contribution of women in business in the EAC Partner States
Increased progression of women-owned enterprises in the EAC from informal to formal status
The Platform's broad intervention areas include:
• Trade related knowledge strengthening of its membership
• Policy research and advocacy on issues related to trade participation and women's economic empowerment
• Business to Business (B2B) linkages and networking
• Business Development Skills including use for ICT to grow business
• Business advisory and dissemination of information and business intelligence
For More information www.eawibp.org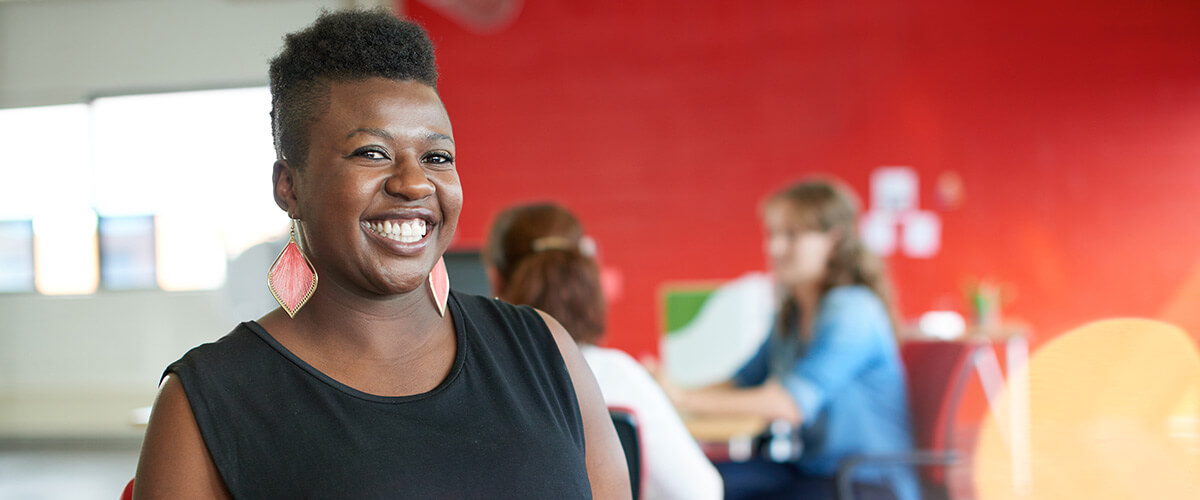 EAST AFRICAN EMPLOYERS ORGANIZATION
---
The East African Business Council (EABC) in 2011 secured seed funding from Trademark East Africa and established a regional employers organization platform that would serve as a forum that will adequately articulate specific policy issues for employer's issues in the EAC Integration process.
It was formally registered on 12th September 2011 in Tanzania as a regional employers organization and launched on 26th April 2012 at Kibo Palace Hotel Arusha. It's a regional platform for advocacy on matters relating to implementation of the EAC Common Market Protocol (CMP) on free movement of labour, labour standards and the regulatory environment, skills development and mutual recognition of academic qualifications.
Under the leadership of EABC, the platform was formed by the following employer organizations: Federation of Kenya Employers, Association of Tanzania Employers, Federation of Uganda Employers, Burundi Association of Employers, Private Sector Federation of Rwanda and Zanzibar Employers Association.
At the time of operationalization of the EAC CMP, several labour and employment issues were still under discussion notably: Harmonization of labour policies and National laws, Harmonization of social security policies, laws and systems, undertaking of country manpower surveys, Harmonization of work permits (classification, fees and procedures), introduction of common standard travel documents. Thus, EABC saw this need by establishing a regional Employers Platform that will serve the purpose of addressing these policy issues.
Currently, several specific key issues that affect movement of employers and workers still exist in their effort to utilize the freedom as enshrined in the EAC CMP. For example Tanzania demands work permit fees in excess of USD 500, Kenya has put restrictions on the age to a minimum of 35 years and a monthly salary in excess of USD 2000 making it almost impossible for the youth to be beneficiaries of the freedom of movement of workers in Kenya.
The Platform has for the past few years moved away from EABC and now it's a fully fledged East African Employers Organization with the mandate of promoting the interests of employers at the regional level.
The EAEO has been able to register the following achievements:
Introduction of an East African Passport as a common standard travel document within East Africa
Launch of the International East African Passport E-Passport by some EAC Partner States
Waiver of work permit fees for East Africans in Uganda, Rwanda and Kenya
For More Information visit: http://www.eaeo.or.tz/