Wednesday, 8th June 2022, Arusha, Tanzania:- Speaking at the 2nd Regional Coordination Meeting of Heads of Regional Communities on the Implementation of the African Continental Free Trade Area, Mr. Nicholas Nesbitt, EBS, OGW said "With AfCFTA – it is time for Africa to create real wealth."
He expounded that the private and public sectors have a moral responsibility to build prosperity. Chairman Nesbitt also called for a big 5 East African Agenda to rally the private sector to champion economic growth and prosperity in sectors of tourism, infrastructure, agriculture, and digital trade among others. He further urged the Heads of Regional Economic Communities to open up African skies for increased connectivity and trade.
The AfCFTA presents a major opportunity for African countries to bring 30 million people out of extreme poverty and to raise the incomes of 68 million people (WorldBank).
Hon. Dr. Peter Mathuki said, "AfCFTA is set to transform and reinforce Africa's power on the global scene." He stated that inadequacies of trade-related infrastructure, different trade regimes and customs, administrative and technical barriers and limited productive capacity hinder the growth of intra-Africa trade.
The share of Intra African trade remains low: on average, 13% for intra-imports and 20% for intra exports, while Extra-African trade accounts for more than 80% of the total trade.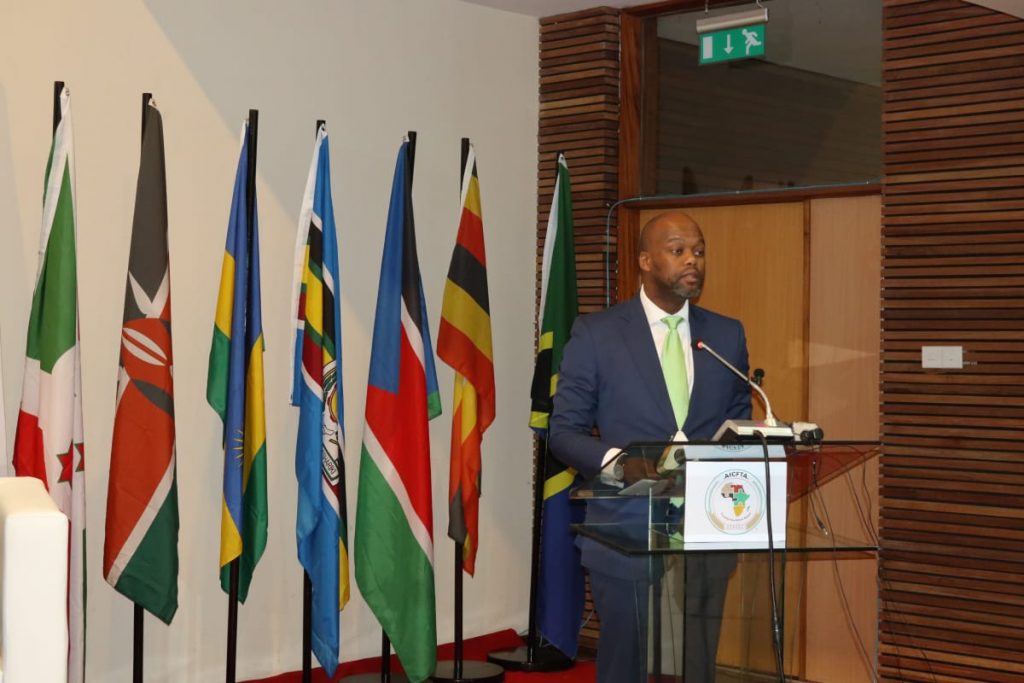 On his part, H.E. Wamkele Mene, Secretary-General, AfCFTA Secretariat said "Our ambition is to take the AfCFTA to the next level. We want to see commercially meaningful trading in "Made in the AfCFTA" goods and higher quality services, across the continent, as was directed by the Assembly of Heads of State."
H.E.  Mene explained that Africa contributes only  2.1% to the global trade output and 3% to the Gross Domestic Product.  He called for accelerated reforms to boost industrial development, competitiveness and intra-Africa trade.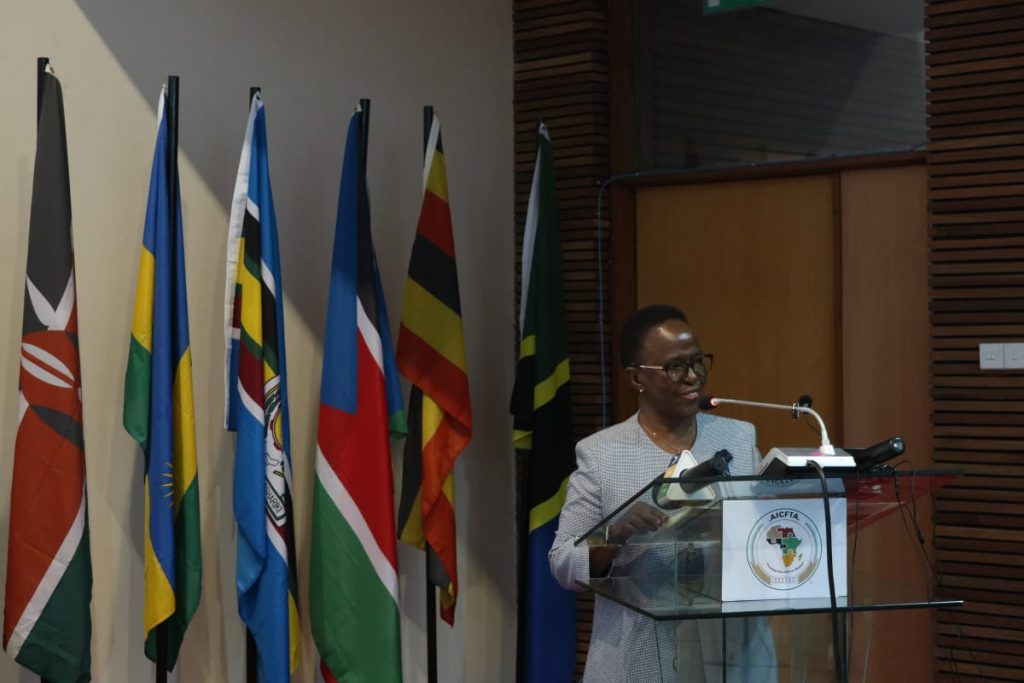 The Chief Guest, H.E. Amb. Liberata Mulamula, Minister of Foreign Affairs and East African Co-operation, United Republic of Tanzania said "For Africa, to trade Africa must connect and improve infrastructure."
H.E. Amb. Liberata Mulamula commended the Heads of Regional Economic Communities for convening to deliberate on the phase II negotiation of the AfCFTA covering: investments, intellectual property rights, women and youth in Trade competition policy and Digital Trade.
She reiterated the deep commitment of the President and Government of the United Republic of Tanzania to implement the Agreement establishing the continental free trade area.
H.E. Amb. Mulamula recognized the eagerness of the East African private sector led by EABC to collaborate and trade in the region and the continent.
On her part, the President of the Africa Business Council Dr. Amany Asfour called upon the Governments to formulate a continental local content policy whereby 40% of procurements to be awarded to the African private sector in order to hasten economic growth and industrial development.