Promoting Private Sector Driven Regional Integration for Increased Intra- African Trade and Investment
31st - 1st September 2023 ABOUT THE SUMMIT
The East African Business and Investment Summit 2023 is an excellent opportunity for businesses and organizations to gain exposure, recognition, and maximize engagement with our attendees.
Our event promises to deliver informative sessions, engaging keynote speakers, and unparalleled networking opportunities. Showcase your brand and engage with influential decision-makers from various industries, including finance, manufacturing, technology, and more.
By sponsoring our event, you will be aligning your brand with a premier platform for thought leadership and innovation. Your support will enable us to create an environment for valuable conversations, insights, and knowledge-sharing, which are crucial to driving business growth and investment opportunities.
Join us in shaping the future of business and investment in East Africa by sponsoring our event.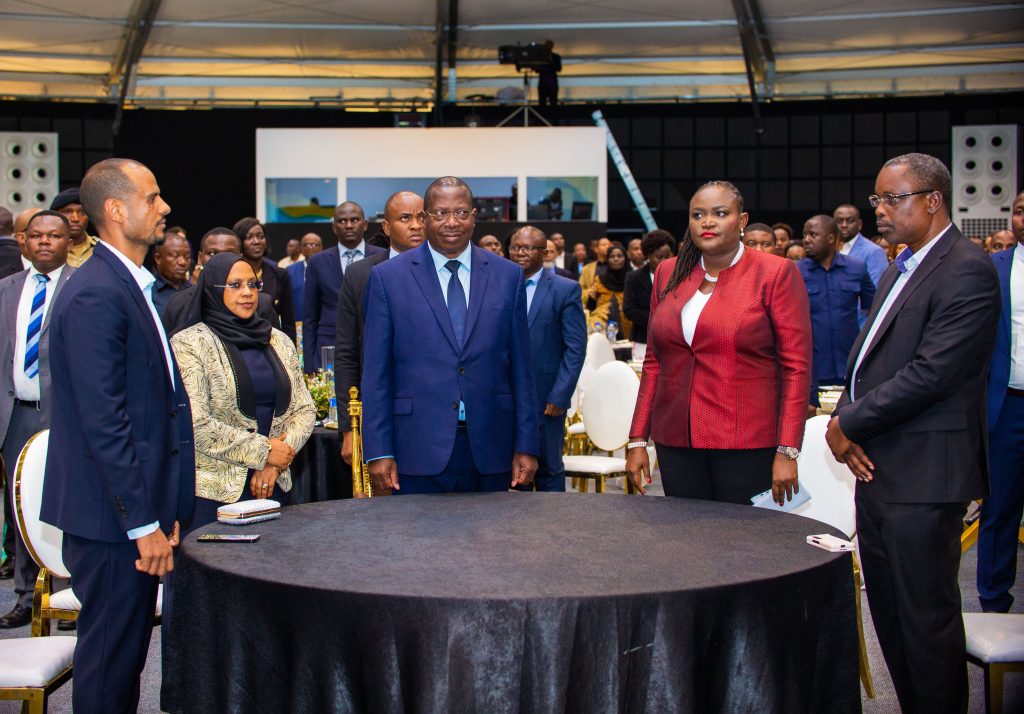 Public-Private Partnership is vital to sustaining, advancing, and deepening trade and investment in East Africa. The East African Business & Investment Summit will audit the achievements, impediments, and future prospects of the EAC regional integration process in light of the Customs Union, Common Market Protocol, and Monetary Union, the AfCFTA, and global developments. The East African Business & Investment Summit 2023 will come up with resolutions to be submitted to the EAC Council of Ministers in a bid to facilitate and increase trade and investment in the EAC and the AfCFTA
Over 500 delegates, composed of ministers, senior government officials, thought leaders, business captains, innovators, potential investors, investment promotion authorities, financial institutions, and women and youth in business, will deliberate and share progress and insights on trade and investment.
Plenary and Panel Sessions Trade and Investment
Trade and Investment Climate – Making East Africa a Leading Trade and Investment Destination
Investment Opportunities
Investment Opportunities in EAC
Free Trade Area
African Continental Free Trade Area
Value Chains
Sustainable Industrialization and Value Chains in Africa
• Tax Harmonization
• Services Trade under AfCFTA
• Women and Youth in Business & SMEs
• Climate Change and Agriculture
Objectives
Explore business opportunities through B2B engagements, joint ventures, partnerships, and deals.
Market and showcase viable projects ready for investment from the EAC Investment Promotion Agencies
Amplify East Africa private sector agenda on AfCFTA
Promote EAC as a single investment destination
Market Afreximbank products/initiatives supporting intra-Africa trade growth (IATF2023, CANEX WKND, etc.)
Explore collaboration & financing options from Afreximbank
Showcase goods/services in the Exhibition
Offer a platform to explore trade/investment opportunities & hold direct engagement with Investment Promotion Authorities & EAC Partner States' Governments
Promote operationalization of AfCFTA & increase intra-African trade levels
Contact Person
Get Direction the Event Hall
Patrick Moshi
Communications, PR & Advocacy
East African Business Council
Email: communications@eabc-online.com
Cell: +255 758489761
East African Business Council (EABC)
Location: Ninth Floor, Mafao House | Old Moshi Road | Arusha | Tanzania
P. O. Box 2617 | Tel: +255 27 2520162 | +255 27 2520163
Follow us on social media
Email: info@eabc-online.com
Website: www.eabc-online.com
African Export Import Bank (Afreximbank)
Headquarters: Cairo, Egypt
72 (B) El-Maahad El-Eshteraky Street – Heliopolis, Cairo 11341 Egypt
Postal Address: P.O. Box 613 Heliopolis, Cairo 11757, Egypt
Tel: +20-2-24564100/1/2/3 | +20-2-24515201/2