EABC & PARLIAMENTARY FORUM ON EAC AFFAIRS TO UNLOCK TRADE DISPUTES IN EAC BLOC
Thursday, 9th December, 2021, Arusha, Tanzania: Rt. Hon. Martin Ngoga, Speaker of the East African Legislative Assembly (EALA) said, "Parliamentarians hold the key to fast-track and unlock opportunities of the EAC regional integration agenda."
Speaking during the Parliamentary Forum on EAC Affairs High-Level Dinner organized by East African Business Council yesterday in Arusha, Tanzania, The Chief Guest Rt. Hon. Ngoga said Members of Parliament (MPs) should unlock & resolve the barriers and disputes to trade and investments in the EAC bloc for increased economic growth and prosperity to the East Africans.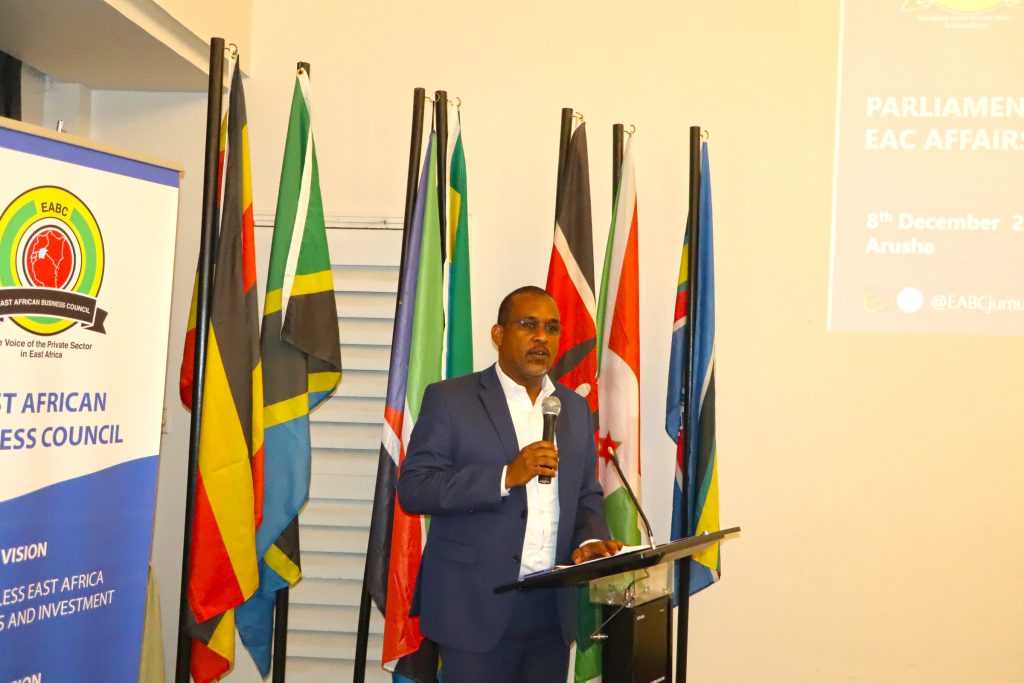 Rt. Hon. Ngoga was represented by Hon. Abdikadir Aden MP EALA.
He lauded the EAC region for being the fastest growing economic bloc in Africa and urged the MPs to ensure that national interests do not supersede EAC ambitions and aspirations.
On his part, Mr. John Bosco Kalisa, EABC CEO said" the economic potential of the EAC bloc is set back by the high cost of doing business due to double taxation, persistent Non-Tariff Barriers (NTBs), non-harmonized product standards and dissimilar policies on work permit, telecommunication."
Mr. Kalisa urged the Hon. Members of Parliament to champion implementation of the One Network Area for Communication, quick ratification of the African Continental Free Trade Area (AfCFTA), Open Skies and finalization of Common External Tariff review process.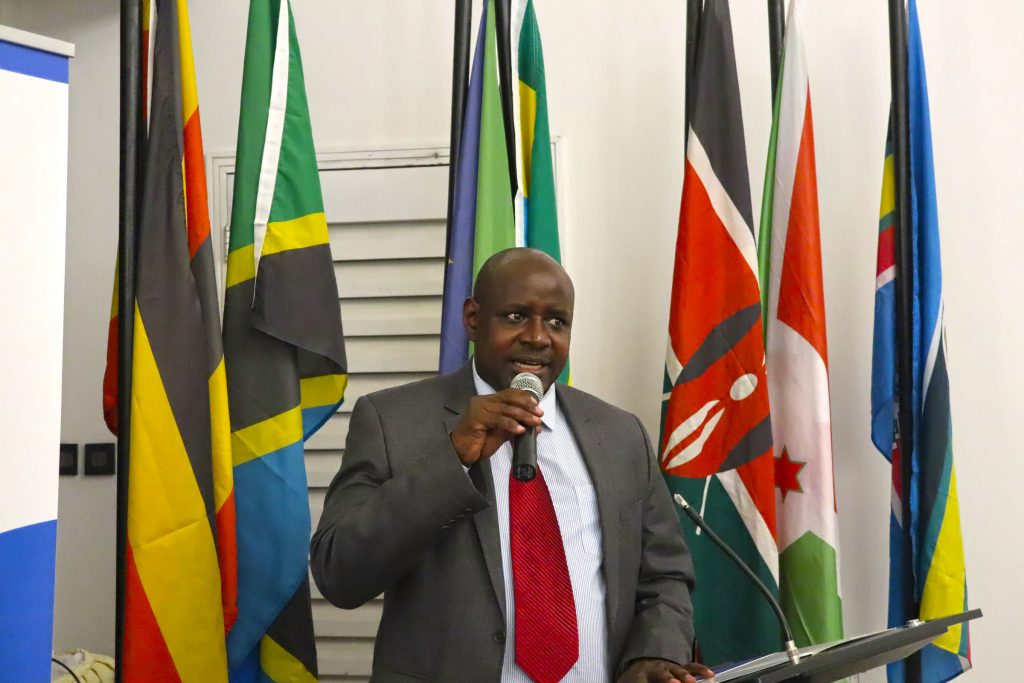 He called for a green channel for EAC originating goods to trade freely across the region in order to spur intra-EAC trade from current level of 15%.
Mr. Kalisa congratulated the people and the Government of the United Republic of Tanzania for the great socio-economic development and marking 60 years of independence.
Hon. John Mongela, Regional Commissioner of Arusha said the United Republic of Tanzania under the leadership of H.E. President Samia Suluhu Hassan is committed to facilitating cross border trade & investment for the prosperity of all East Africans.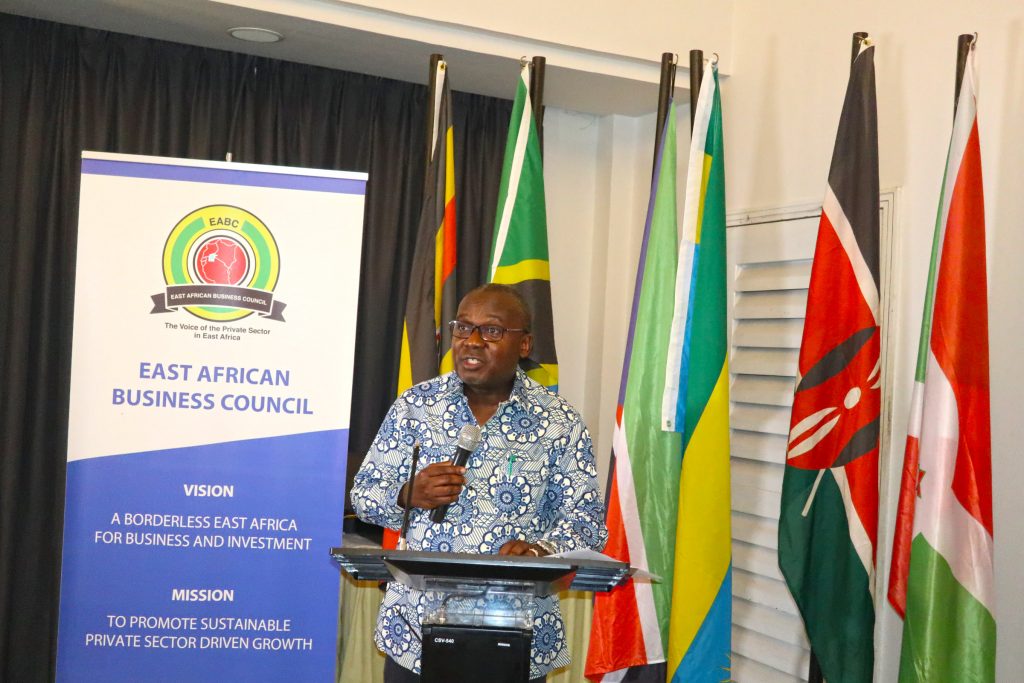 Hon. Mongela said Arusha is the gateway to Mt. Kilimanjaro and Ngorongoro and Serengeti among other worldwide renowned safari destinations. He urged for regional and domestic tourism drives to boost the travel & hospitality industry in Tanzania and EAC region at large.
Hon. Kateshumbwa Dicksons, MP Uganda & Char of PEACA said, "intra-EAC trade is low compared to the European Union due delayed implementation of key laws such as EAC NTBs Act and trade remedies committee." He called upon the parliamentarians to fast-track operationalization and domestication of EAC laws and policies.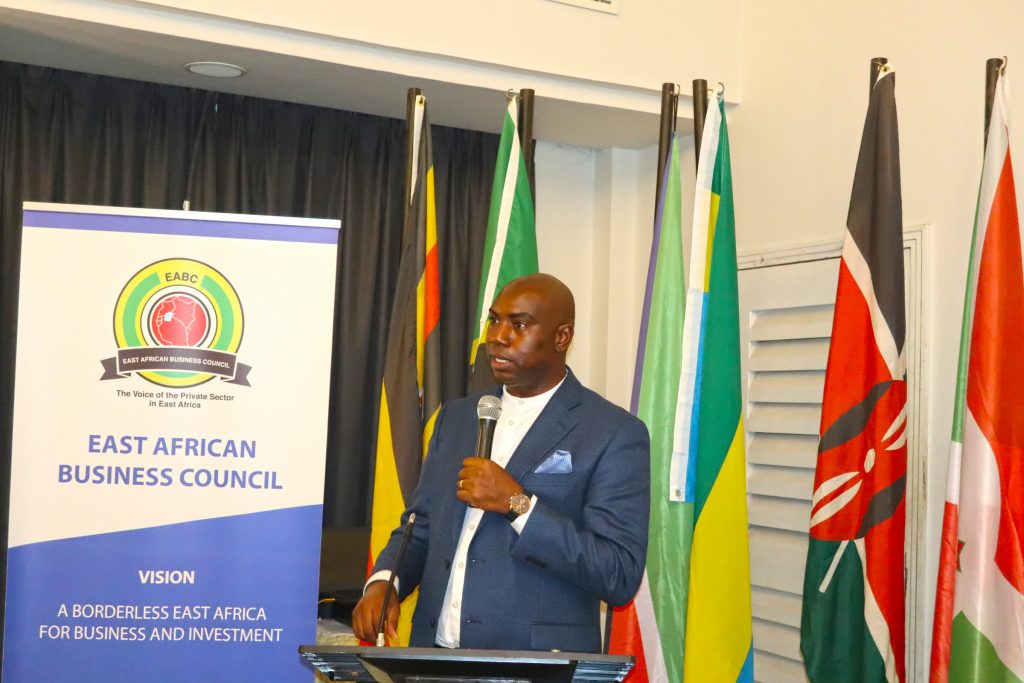 Presenting of EAC private sector policy priorities Mr. Adrian Njau urged the MPs to champion ratificationof the EAC Agreement on Avoidance of Double Taxation and the Prevention of Fiscal Evasion and EAC coordinated approach on COVID-19 measures, vaccinations and mutual recognition of COVID-19 testing certificate i.e. validity period & fees.
The Parliamentary Forum on EAC Affairs High-Level Dinner was attended by over 150 delegates including Rt. Hon. Kenneth M. Lusaka, Speaker of the Kenyan Senate, Rt. Hon. Mheni Hassan Juma, Deputy Speaker of Zanzibar House of Representatives, EALA MPs, National MPs from the Republics of Burundi, Kenya, Rwanda, South Sudan, Uganda and the United Republic of Tanzania and business leaders.