Angelina Ngalula Elected as the new Chairperson of EABC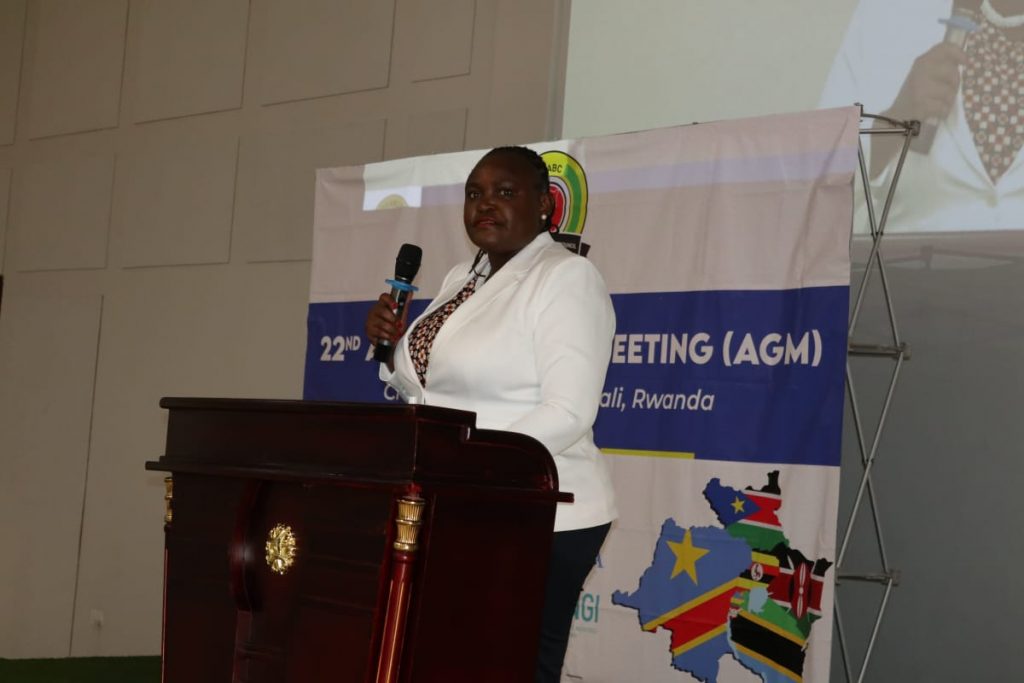 Monday, 20th June 2022: The East African Business Council held its 22nd EABC Annual General Meeting (AGM) on 20th June 2022 at Crown Conference Hall in Kigali, Rwanda. The AGM was preceded by the 83rd EABC Executive Committee Meeting. One of the agenda items of the 22nd AGM was to elect the Chair, Vice-Chairs, and Members of the EABC Executive Committee. The AGM also reviewed the achievements and milestones for the year 2021/22.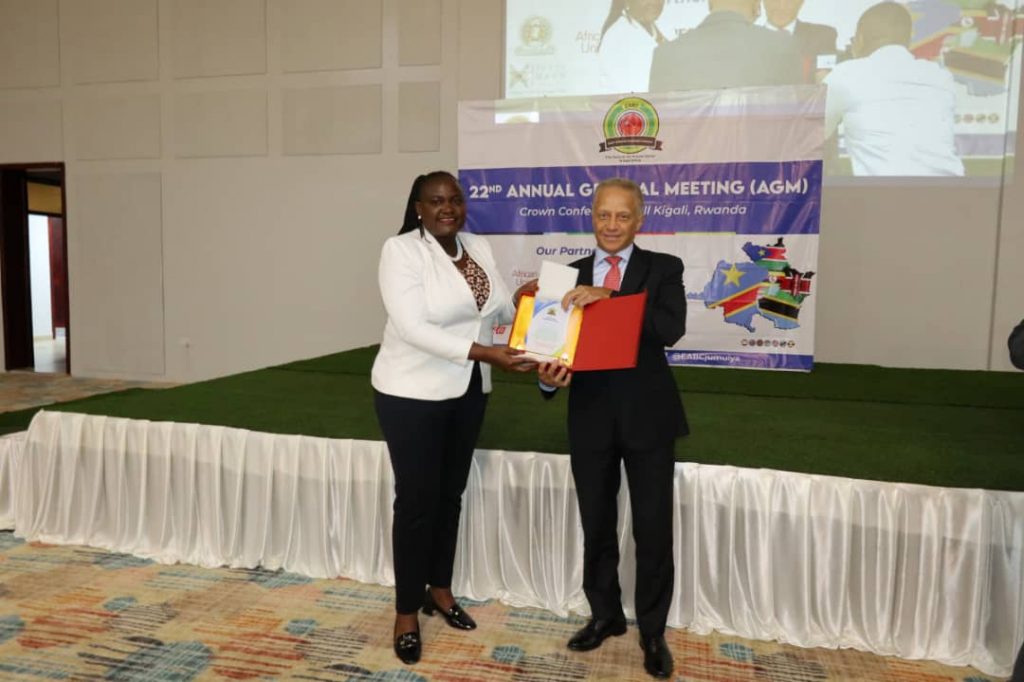 The 22nd Annual General Meeting conferred Mr. Nicholas Nesbitt, OBS, OGW an Outstanding Achievement Award in recognition of his excellent guidance, exceptional leadership and commitment to the East African Business Council's Vision of a Borderless East Africa for Business & Investment during his term as EABC Chairman (2018-2022).
The 22nd Annual General Meeting endorsed the following members to the EABC Executive Committee for the period 2022/2024.
EABC Chairperson
Madam Angelina Ngalula – Tanzania Private Sector Foundation- Elected as Chairperson EABC
EABC Board Members from Burundi
Mr.MUZANEZA Antoine –Burundi Traders Association (ACOBU) – endorsed Vice Chair
Mr. Juvénal Sakubu – EIS-EKA Group
Delphin Kaze – KAGE
Mrs. Amelie Ninganza – KHS Company Ltd
EABC Board Members from Kenya
Mr. Jas Bedi – Kenya Private Sector Alliance endorsed Vice Chair
Ms. Emily Waita – Coca-Cola Central, East and West Africa Ltd
Mr. Muhoho Kenyatta- Brookside Dairy Ltd
Mr. Mucai Kinyiha – Kenya Association of Manufactures
EABC Board Members from Rwanda
Mr. Dennis Karera – Kigali Heights- endorsed Vice Chair
Mr. John Bosco Rusagara – Intraspeed Ltd
Mr. Emmanuel Nkusi – Bank of Kigali
Ms. Linda Kalimba – Trinity Lawyers
EABC Board Members from Tanzania
Mr. Paul Makanza – Tanzania Cigarette Public Limited Company
Ms. Jacqueline Mkindi – TAHA Fresh
Mr. Ali Suleiman Amour – Zanzibar National Chamber of Commerce, Industry & Agriculture (ZNCCIA)
EABC Board Members from Uganda
Mr. Simon Kaheru – Uganda Manufacturers Association – endorsed as Vice Chair
Mr. Stuart Mwesigwa -Roofings Group
Mr. Businge Wilson Rwabwogo, Mukwano Industries (U) Ltd
Ms. Pheona Nabaasa Wall -Uganda Law Society