EABC Board Engage Director General of Tanzania Ports Authority
Saturday, 24th September 2022: – The Board of the East African Business Council led by Chairperson Angelina Ngalula held discussions with the Director General of the Tanzania Ports Authority Mr. Plasduce Mbossa on solutions to boost port performance to increase export competitiveness of the EAC bloc.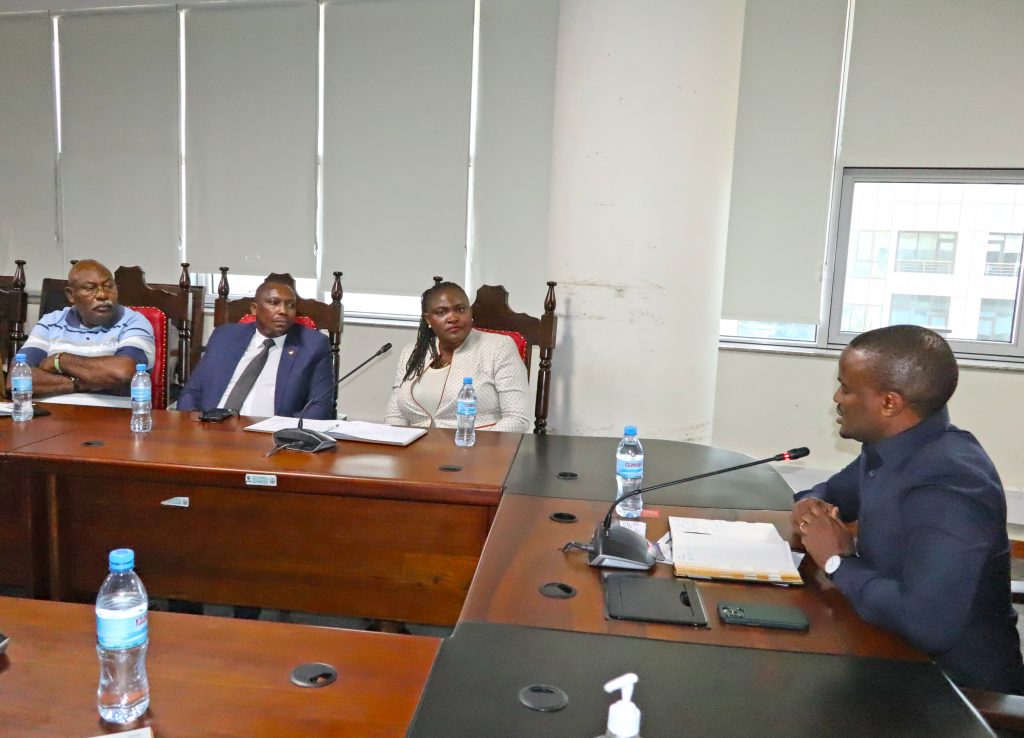 Speaking during the visit at the Tanzania Ports Authority (TPA) Offices in Dar es Salaam, Chairperson Angelina Ngalula called for streamlined coordination among the trade facilitation agencies in the transport and logistic value chain from the port to the destinations in order to ease the movement of cargo imports & exports within the EAC bloc and boost Dar es Salaam port performance.
She elaborated that the port of Dar es Salaam facilitates is central to boost intra-EAC trade and exports for land-linked countries in the region.
The Director General of TPA Mr. Mbossa said, "Dar es Salaam port has the capacity to serve 13 million tonnes of cargo per year and envisions to boost capacity to 30 million tonnes by 2030."
He explained that TPA has set up a One Stop Centre hosting import & export agencies in order to improve Dar es Salaam port performance. He elaborated on latest development such as the new berth in Mtwara port and the increase in depth of the Tanga port. He stated that TPA is setting up latest equipments and technologies to improve efficiency, security and customer service delivery. Mr. Mbossa said, TPA is committed to embarking construction of the Bagamoyo port and called for public-private partnerships.
Increasing number of berths, equipments and technologies has enabled mega vessels of 6000 -8000 Twenty-foot Equivalent Unit (TEU) to call to the port of Dar es salaam.
On his part, Mr. John Bosco Kalisa, EABC CEO applauded the tremendous improvement in the performance of the Dar es Salaam port and stated that 80% of Rwanda cargo passes through the port of Dar es Salaam. Mr. Kalisa urged TPA to benchmark performance with Durban port of South Africa in order to enhance export competitiveness of the EAC bloc in light of the African Continental Free Trade Area Agreement (AfCFTA).
Mr. Antoine Muzaneza, EABC Vice Chairperson urged the Tanzania Railway Cooperation to increase the number of wagons to Kigoma route to facilitate trade destined to Burundi and waive storage charges due to unforeseeable circumstances.
Mr. Rwabwogo Businge, EABC Board Member urged for finalization of the Standard Gauge Railway to Mwanza and improvement of the metered railway to ease transportation of bulk cargo and improve interconnectivity between the Dar es Salaam port and Uganda. He stated that Ugandan traders are eager to use the port of Dar es Salaam and increase its port throughput.
Mr. Stuart Jason Mwesigwa, EABC Board Member urged the port to streamline communications flow and enhance efficiency and affordability.
The Director General Mr. Mbossa stated that TPA signed MoU with DRC and agreed to improve the railway line connecting Kalemi to Lumumbashi.
Mr. Ali Amour and Madame Amelie Ninganza, EABC Board Members appreciated the latest development by TPA to enrich transport interconnectivity.
Mr.  Mbossa reiterated TPA's commitment to unlock current challenges to enhance performance and customer services through the Port Improvement Committee that meets monthly.