Tuesday, 18th January 2022:- Today, EABC CEO John Bosco Kalisa paid a courtesy visit to Hon. John Mongella, Arusha Regional Commissioner who reaffirmed his commitment to partner with the private sector to drive economic growth.
Mr. Kalisa appreciated the Government of the United Republic of Tanzania under the visionary leadership of H.E. President Samia Suluhu Hassan for unlocking trade barriers. He explained that cross-border trade between Tanzania and neighboring countries increased as Tanzania's exports to Kenya doubled to USD.182.6 million in the first half of 2021. In the period January –October 2021, Kenya imports from Tanzania reached USD. 399.2 million while exports USD.320.5 million.
Mr. Kalisa appreciated Hon. Mongella for his support towards EABC events held in 2021.
East African YouLead Summit
Arusha CEO Round Table
East African Tourism Expo
Parliamentary Forum on EAC Affairs
Hon. Mongella commended EABC for luring investments into the EAC region and called upon EABC to showcase investment opportunities in Arusha to East African investors.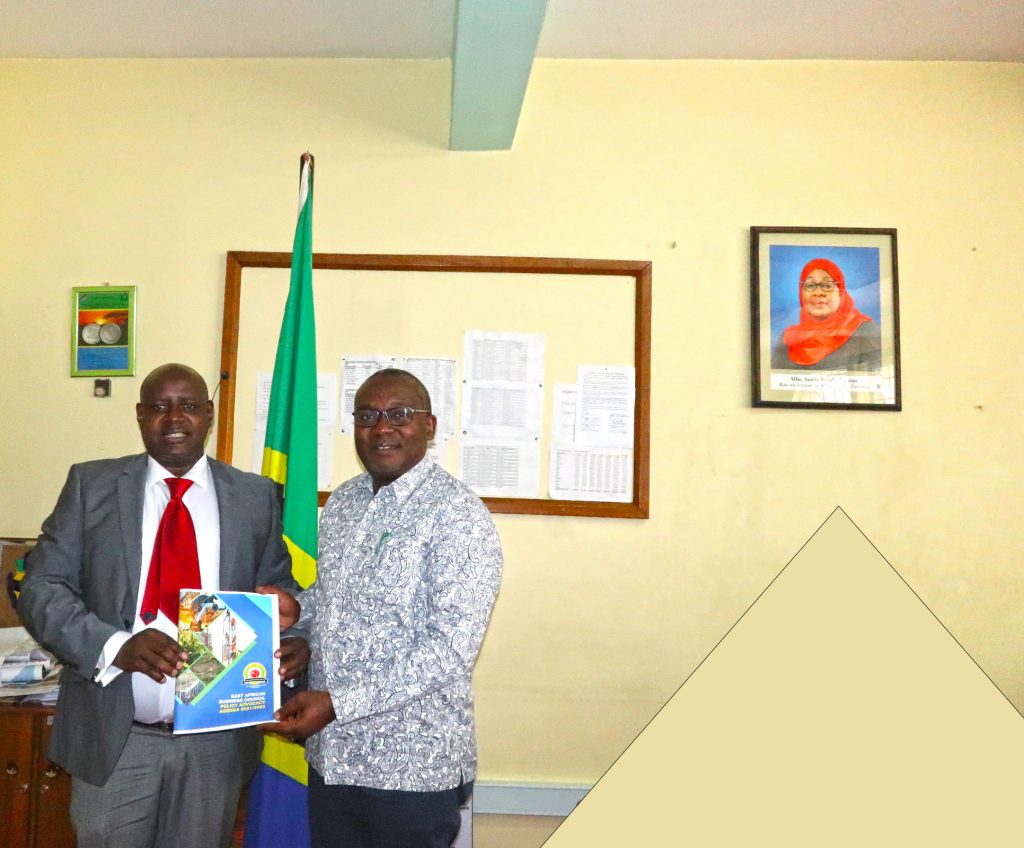 Mr. Kalisa shared EABC outlook for 2022 and requested support from the Regional Commission on the following areas in a bid to promote business and investments in Arusha and EAC region at large.
Resolving NTBs at Namanga border
Mutual recognition of COVID-19 test certificates and removal of COVID-19 rapid test at the airports
Arusha Investment Forum