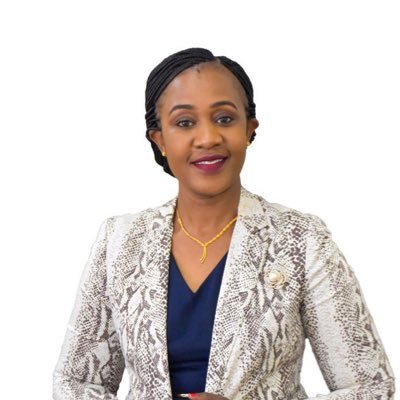 Impact of COVID-19 on Horticulture- Interview with Jacqueline Mkindi, CEO TAHA
Tanzania Horticulture Association (TAHA) has a total of about 17,588 members, categorized into three groups. Comprehensive members include large producers, exporters and processors of horticultural related products. Allied members include suppliers of agro-inputs and other service providers in the industry including but not limited to development projects, financial and credit providers, consultancy companies, and business development service providers. Associate members include smallholder farmer groups and associations and individuals taking part in horticultural activities. https://www.taha.or.tz/
Which horticulture products are exported across EAC borders and beyond?
| | |
| --- | --- |
| Destination | Crops |
| France | Mixed vegetables, avocado, roses, Leeks, and other alliaceous vegetables. |
| Germany | Avocado, citrus fruits, pineapples, mixed vegetables, and roses. |
| United Kingdom | Avocado, roses, cut flowers, fresh and chilled vegetables, dried vegetables, and sweet potatoes. |
| Netherlands | Avocado, berries, Peel of citrus fruit or melons, Cut flowers and fresh flowers, vegetables fresh or chilled, Fruits of the genus Capsicum, and Dried vegetables. |
How did COVID-19 affect the horticulture sector (sales & profit, employment)?
Tanzania exports to selected European markets volumes have declined by 17% in 2020, compared to 2019, probable causes being COVID-19.
How did COVID-19 affect food security and reserves?
The production system was impacted by the pandemic. TAHA conducted a C19 impact survey, where large farmers indicated that they imported inputs and technologies. Most of these large farmers who imported inputs experienced logistical challenges such as hiked prices, longer paper trails, and could not book for transportation while importing inputs. This in turn had implications for food security.
The horticultural production sector has been affected by the disruption of the logistical system, which in turn spiked the prices of inputs due to scarcity and underproduction of inputs in countries that experienced lockdown to curb the spread of the pandemic.
What are the challenges and/or opportunities Covid-19 has brought forth?
The global logistical system and food market disruption have impacted key horticultural exports and production system in Tanzania, by lowering the exported volumes and rising inputs (seeds, fertilizer, and agro-chemical) prices
There have been potential repercussions to the human capital (closed flower farms, which were struggling pre-pandemic) and other related service sectors (Inputs and finance) in the horticulture industry in Tanzania
Operating a cargo freighter (Ethiopian Airlines) during such adverse times
What positive progress/ measures have been done to improve the agricultural sector amid COVID-19?
Reforms in the monetary policy by the central bank of Tanzania. In early May of 2020, the central bank took various policy measures which aimed at providing additional liquidity to financial institutions and relief for businesses that have loans with various financial institutions in the country. Among the policy which will favor large farmers and out-growers in the horticultural sector who have borrowed from the banks is the thorough assessment of financial difficulties experienced by borrowers due to COVID-19 in respect to payment of loans.
Signing of a bilateral agreement to facilitate smooth movement of goods and people between Kenya and Tanzania. Both Tanzania and Kenya were under tension and affected by travel restrictions and guidelines to encumber the COVID-19 pandemic. This resulted in trade wars, making delays in the movement of goods and people in the Namanga border post. These disputes were later resolved by a memorandum of understanding facilitated by both governments of the two neighboring countries.
Bringing in a cargo freighter Before the pandemic outbreak, horticultural produce was shipped by passenger flights, after the outbreak, many passenger flights were suspended and exporters struggled to secure a reliable transport. The government and TAHA made deliberate efforts and managed to secure the Ethiopian airline cargo flight, which shipped the horticultural consignments to the European markets.
What has been the impact of these measures on the horticulture sector?
Additional liquidity to financial institutions enabled loans to be issued to the horticulture market system sustaining production, employment, and supporting businesses
Signing of bilateral agreement enabled ease movement of horticultural commodities which are mostly exported through the Mombasa port in Kenya
Bringing in a cargo freighter from Ethiopian Airlines mitigated the risk of the export market collapsing especially the flowers and cuttings which contribute to more foreign income.
What lessons has the pandemic taught your Organisation?
Covid 19 taught us how to persevere and cut down costs through less physical interaction on events and visits while shifting more to virtual meetings and digital systems to address issues.
The era made us understand potential value chains that we can rely on during the global crisis, this includes value chains that can be produced and transported throughout the year.
Sea freight transport was a lesson lent since it was the best freighting option during such period.
How has Covid-19 forced you to repurpose /re-adjust your operations?
It was at this juncture that we had to focus on high volume value chains rather than the high value that also does not require physical interactions. This is due to the best means of transport that was favorable.
What genders specific interventions were done to support women amid COVD-19?
We had to focus on raising awareness of the consumption of highly nutritious meals which mostly had to involve women who are in most cases preparing family meals.
We came up with innovative practices and programs that could offer alternative employment to women and youth through horticulture since most of them lost jobs as a result of the pandemic.
What is the state of doing business across EAC and international borders?
The business has been reinstated from the global disruption
Airline/cargo freighters are high and few cargo spaces
What do you recommend the Governments of the EAC Partner States do to support the recovery of the horticulture sector?
Subsidization of inputs
Improve logistical challenges (reduction of cargo freighter operation charges)
What do you recommend the Government of the EAC Partner State to do to improve the agricultural sector?
Improve access to affordable inputs
Improve the linkage of various logistical infrastructures for transporting agricultural commodities (rail and roads)
How do you think the EAC region can prepare for such emergencies in the future?
Investing in an unpredictable emergency fund
Investing in EAC food market systems and economies, in order to improve the purchasing power and increase the market capabilities