EABC Chairperson Launches Barometer on Trade in Services in the EAC
Wednesday, 17th August 2022 Arusha, Tanzania: – "The EAC bloc should boost its transactions under the regional and international trade agreements and opportunities of African Continental Free Trade Area (AfCFTA), African Growth and Opportunity Act (AGOA), Economic partnership agreement," said EABC Chairperson Angelina Ngalula at the High-Level Business Dinner in Arusha.
Statistic show intra-EAC trade is below 20%, intra-African exports is 18% of total exports, EAC exports to AGOA valued at USD. 5.26 Billion while EAC exports to EU stood at USD.2.67 billion (ITC,2021).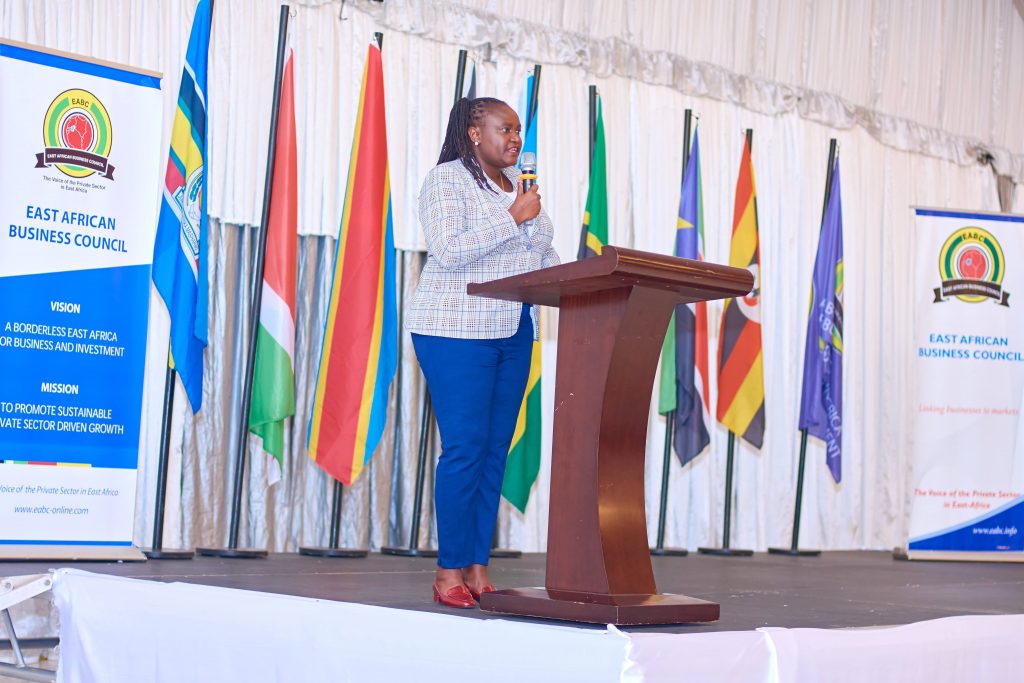 EABC Chairperson Angelina Ngalula said that despite the agreements & opportunities East Africans have not fully utilized these agreements as trade is still fractional due to low productive capacity, fragmentation and infrastructure challenges.
"With the AfCFTA, there are no boundaries of doing business in Africa, but the EAC bloc should be well-prepared to export competitive professional services and skills to the continent," said Chairperson Angelina.
The Chairperson expounded that EABC will create B2B networking opportunities to boost bilateral trade ties and unlock Non-Tariff Barriers. Equity Bank has set up a USD. 7 Billion fund to support business growth and such initiatives.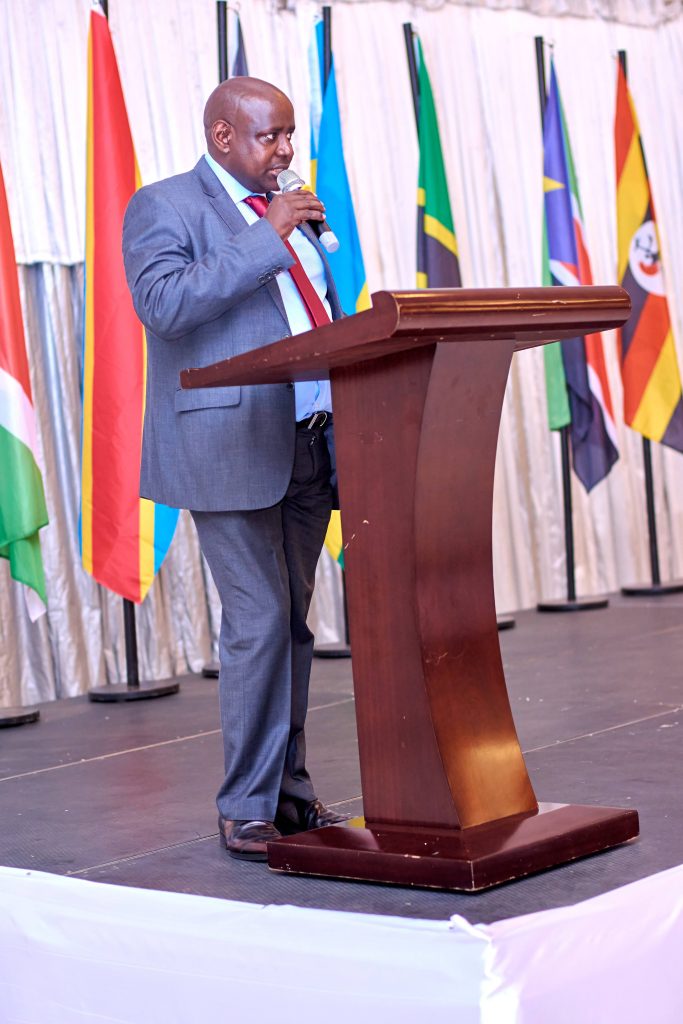 On his part, Mr. John Bosco Kalisa, EABC CEO said EABC with support from GIZ developed a Barometer on East African Trade in Services to gauge the growth of the service sector in the EAC. He expounded that the EAC region exported services worth USD 12.9 billion against USD. 933.6M worth of imports globally in 2019.

Mr. Kalisa applauded Hon. John Vianney Mongella, Arusha Regional Commissioner and Hon. Pamela Maassay, MP East African Legislative Assembly (EALA) for their partnership with the private sector on driving socio-economic growth in the EAC.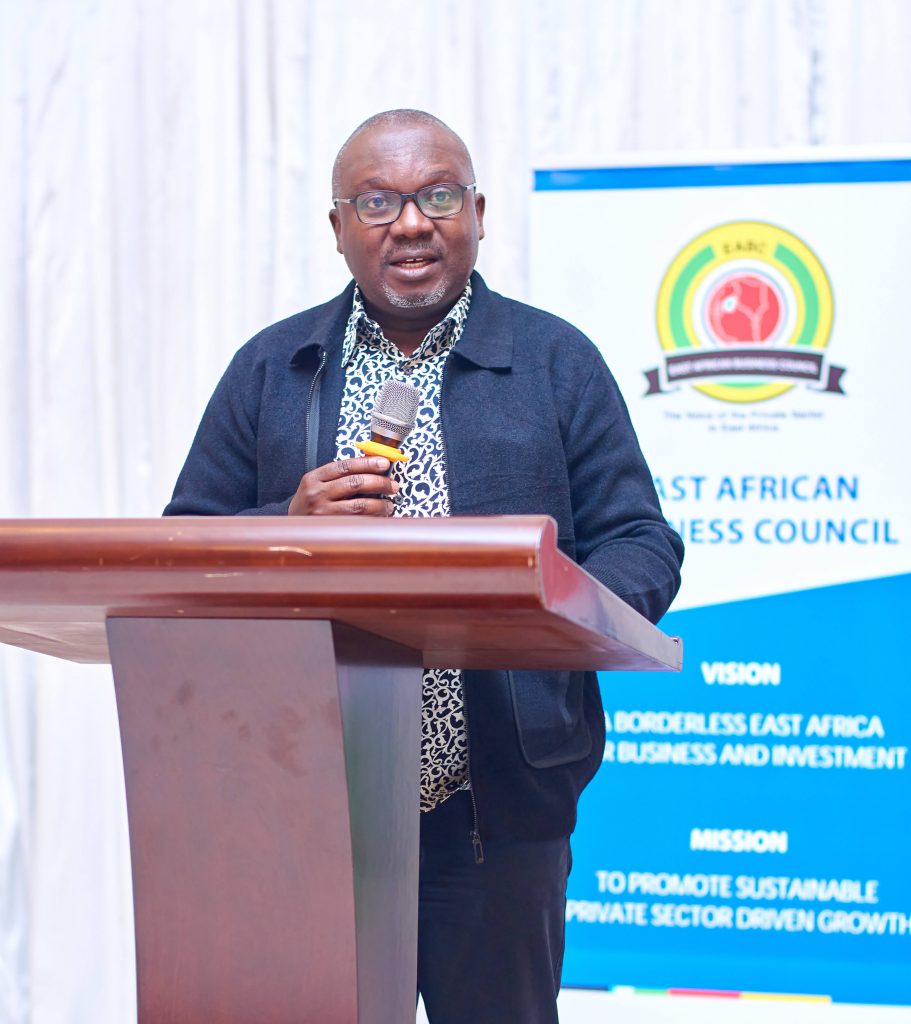 Hon. Mongella, Arusha Regional Commissioner reiterated the deep commitment of the Government of the United Republic of Tanzania under the headship of H.E. Samia Suluhu Hassan to boost investments and business growth in the EAC. Hon. Mongella promised to allocate a plot of land to the East African Business Council in recognition of its mandate of steering growth of intra-trade, investments, jobs and economic buoyancy in the EAC.
Mr. Anup Modha, Chairman CTI-Northern Outreach called for full implementation of the EAC Common Market Protocol for trade to flourish.
During this dinner EABC Chairperson, Angelina Ngalula and Hon. John Vianney Mongella, Arusha Regional Commissioner, Hon. Pamela Maassay, MP EALA accompanied by Dr. Jacqueline Mkindi, EABC Board Director, Mr. Anup Modha, Chairman CTI-Northern Outreach, Mr. John Bosco Kalisa, EABC CEO, Ms. Judith Lubuva, KCB Bank TZ Branch Manager Norther Region, Mr. Mirage Msuya, Branch Manager NBC Bank Arusha, Mr. Leopold Kabendera, Tourism Expert and Mr. Benson Mengi from Salinero Hotels officially launched the EABC Barometer on Trade in Services in the EAC.
EABC Chairperson reaffirmed her commitment to make the EAC a leading trading block on the continent and pledged to support the Youth in Business Agenda, Women and SMEs. The YouLead Summit 2022 is planned for December and EABC and MSTCDC are the major convening partners.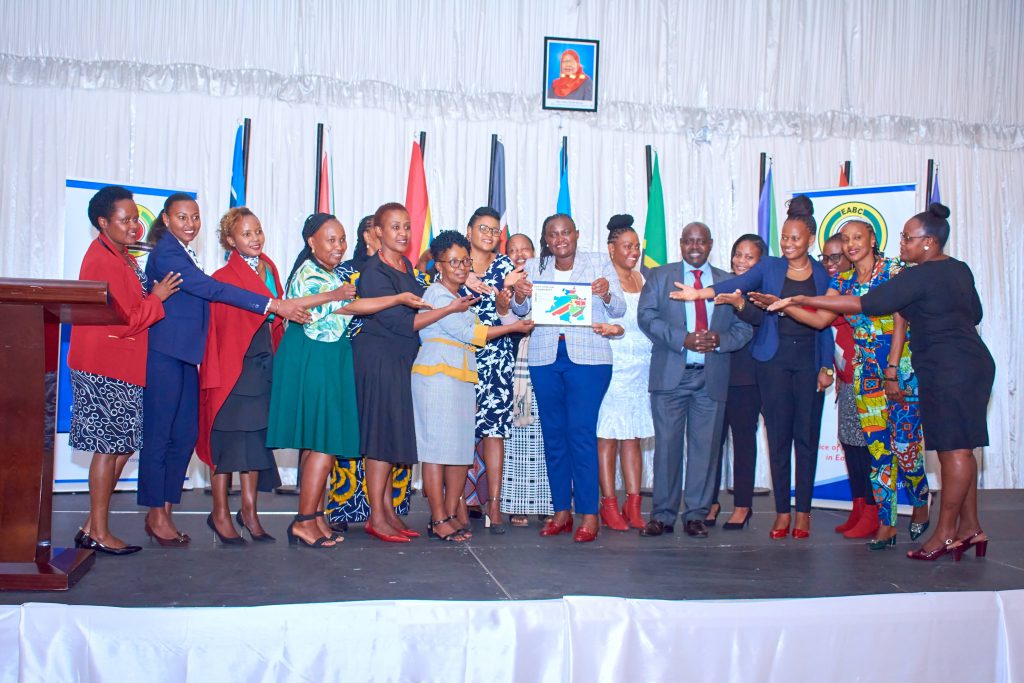 The Chairperson called upon the Governments of the EAC partner Stats to create a One Stop Centre for Women in Business to access customs and trade permits. She further said it is a great duty to take the helm of the East African Business Council and implored support from the Government and the business community to push forward the agenda of EABC.
The High-Level Business Dinner convened over 70 business captains, women and youth in business to deliberate and exchange on policy priorities to boost intra-EAC trade and investments.